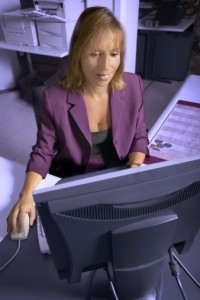 While keeping up with an ever-changing industry often seems overwhelming and challenging it should actually be viewed as an opportunity to make you organization more competitive.
Recently a panel of expert CAD managers assembled in San Francisco to touch on important topics, such as their unique perspective on the industry and it's constantly changing environment. When it came time to address the many opportunities and challenges they face the spectrum was broad, including technology, mobility, and finding quality users.
Mobility
One of the biggest challenges that CAD managers face is the issue of mobility. The entire word is focused on becoming more mobile, and you are left wondering how to take advantage of that.
As much as becoming more mobile is a considerable challenge, it can also be viewed as on opportunity. Achieving more mobile solutions in the industry allows everyone to approach work in a more strategic and innovative way, and maximizes productivity. That means in the big picture that mobility is an opportunity to get more work done.
Growing With The Technology
Because the landscape of the industry is so quickly changing, another notable challenge is keeping pace with the changes. While the new tools and programs that are being introduced to the industry are incredible, and provide the opportunity to create mobiles and designs in ways never imaginable even a few short years ago, it is incredibly challenging to keep up with the learning curve and move away from the tools in which many are much more comfortable with.
Technology changes the face of the industry, saving large amounts of time, and putting no limits on the creativity of the users, which is an obvious benefit to your organization. Changes and improvements in hardware are being made on average every two years, and with software being able to do huge drop point clouds virtual reality is being used in ways never possible before.
The real challenge is the people in the industry and ensuring they continue to grow and learn as professionals, regardless of previous experience. Providing new users with education and training is critical to implementing the new technology into your organization, giving the opportunity for users to grow and use the tools to their full advantage.
Are you wanting to turn the challenges of the industry into opportunities to grow? Give Data Magic Computer Services call at (469) 635-5500 or datamagic@datamagicinc.com to see what we ca do for you.